Führende Digital-Events, Kongresse und Konferenzen der Wirtschaft 2021
11.01.2021
Die Digitalisierung bildete bei vielen Konferenzen aus Industrie, Produktion, Handel oder Dienstleistung den thematischen Mittelpunkt. Nun ist die digitale Transformation bei den Kongressen und Messen direkt auf der Bühne angekommen.
Zwischenzeitlich haben viele Veranstalter, Teilnehmer und Referenten mehr Erfahrungen mit Online-Events und viele Branchenevents der Wirtschaft finden als Präsenz oder virtuelle Konferenz statt. Die wichtigsten Digital Events 2021 habe ich für euch ausgewählt und zusammengestellt. Ich freue mich auf Eure Fragen oder Kommentare und halte euch im monatlichen Update auf dem neuesten Stand.
Januar | Februar | März | April | Mai | Juni | Juli | August | September | Oktober | November | Dezember
Horizont Restart 20.01.21 #restart21
Die 20er Jahre – Zurück in die Zukunft
Search Seekers 20.01.21
Content und Wissensaustausch für Suchmarketing Profis
Mobile Marketing, 27.01.21
Digital-Out-of-Home und Trends in mobile Audiences
digital talk 28.01.21
Horizont Swiss Werbewirkung im Digital Marketing
solutions.hamburg 29.01.21 #shh21
Neue Chancen für den (Online-)Handel
ISPO Munich 1./5.02.21 München #ISPOmunich
Internationale Leitmesse für das Sport-Business
OMK-Online Marketing Konferenz 2.02.21
Digital Marketing und neuste Entwicklungen im Online Marketing
IOM Summit 24.02.21 #iomsummit
Erfahrungsaustausch zum Wandel der Arbeit und der Organisation
Nexus 2021 Nürburg, 24./25.02.21
Next Level E-Commerce vom Händlerbund
Influencer Marketing FORUM 2021 3.03.21
Erfahrungsaustausch zur Arbeit mit Influencern und Multiplikatoren in Marketing & Kommunikation
Handelskraft Konferenz 3./4.03.21
Digital Business zu Trendthemen der Branche, Motto »Digitale Freiheit«
Internet World Expo 8./12.03 21 #IWE
Teil der Commerce Week mit Themen, die Händler und Hersteller jetzt und in Zukunft bewegen
ITB Berlin 9./12.03.21 #ITBBerlin
Internationale Tourismus-Börse – Der digitale Treffpunkt der Reiseindustrie: ITB Berlin NOW
eTail Germany 16./17.03.21
Omni-Channel, Digital And eCommerce from Leading DACH Online Retailers
SOM Online Konferenz 16./18.03.21
Schweizerische Fachkonferenz rund um Digitales Marketing
Community Days 11./12.03.21 **
Mitarbeiter aus verschiedenen Unternehmen diskutieren zu führenden IT-Themen
SMX – Search Marketing Expo #SMX 17./18.03.21
SEO + SEA = SMX, Deutschlands größte Konferenz für Suchmarketing
TALENTpro Online Konferenz 22/25.03.21 #Talentpro
Onlinekonferenz zu HR-Themen
Shift CX. Digital #shiftcx21 22./26.03.21
Trend- und Fachkonferenz – Motto: "Customer Experience im Wandel"
DIS Digital Innovators' Summit 24./25.03.21 #DISummit
The essential platform for quality media businesses to share innovation and insight
OMKB 26.03.21 #OMKB2021
Online Marketing Konferenz Bielefeld zu neuesten Entwicklungen und Trends der Branche
Corporate Influencer Day 11.03.21
Corporate Influencer einsetzen und auch in Krisenzeiten effektiv erreichen
Hannover Messe 12./16.04.21 #HM21
Größte Industriemesse der Welt: Leitthema "Home of industrial Pioneers"
mit WomenPower 2021 16.04.21 Karrierekongress – RESET.RETHINK.RESTART.
AllFacebook 20./21.04.21 #AFBMC
Größte Social Media Marketing Konferenz in Deutschland AFBMC & AIGMC
Big Data. AI Summit21./22.04.21 #BAS21
Europe's leading conference on the practical applications of smart data in business
D2M Summit #D2Msummit 22.04.21 #d2m
Kommunikationserfolg durch strategisches Content Marketing und Social Media
Camp Q 2021 28.04.21 #CampQ21
Leadership Konferenz für Querdenker: Business Unusual – neu denken, anders führen, nachhaltig wirtschaften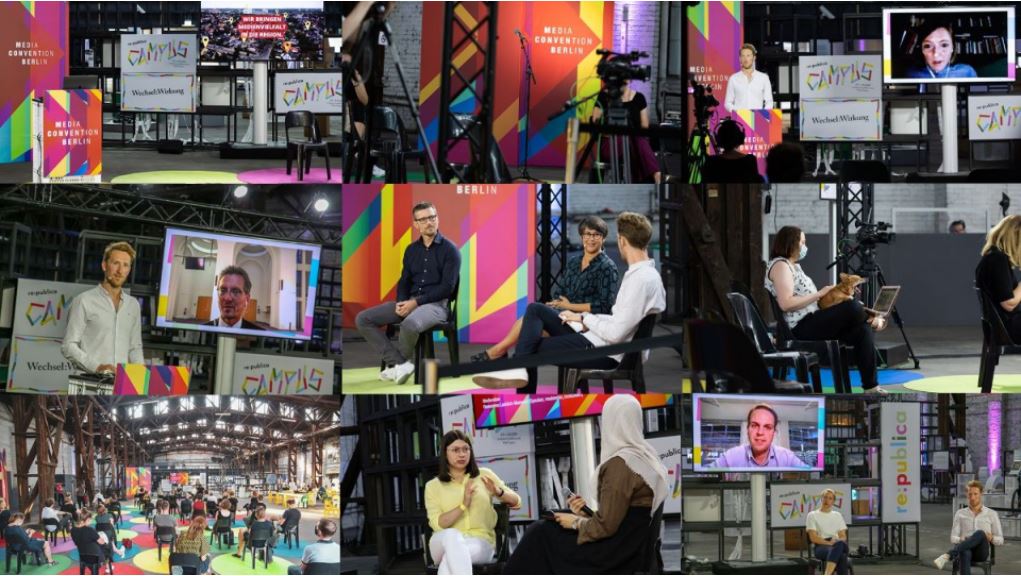 re:publica #MCB2020
merchantday 6.05.21 Hannover
E-Commerce & Marketplace rund um Marktplätze und Vertriebskanäle
ContentDay Salzburg, 18.05.21
Für Newbies, Profis, Umsetzer und alle, die sich mit Content beschäftigen
viscom 18./20.05.21
Europas Fachmesse für visuelle Kommunikation
Hallo Digital 2021 19.05.21 #hallodigital
Convention für digitale Transformation
Konversion.digital Heroes 27.05.21
Marketer aller Branchen zu Conversion und Digitalisierung
E-Commerce Berlin Expo 27.05.21 Berlin
B2B Expo & Konferenz für E-Commerce Dienstleister
10. women&work 29.05.21 Frankfurt
Europas Leitmesse für Frauen in der Wirtschaft, Motto: "2040 – Aufbruch der Zivilgesellschaft"
Deutscher Medienkongress 1./2.06.21
Jahresevent der Kommunikationsbranche
webinale Berlin 7./11.06.21
Für digitale Professionals, Trendsetter und Macher im World Wide Web
CFO-Summit 2021 8./9.06.21
Handelsblatt Gipfeltreffen zur Transformation und Zukunftsfähigkeit
ANGA COM 8./10.06.21 Köln
Europas führende Kongressmesse für Breitband, Fernsehen und Online: Where Broadband meets Content
Contra 9./11.06.21 Düsseldorf
Conversion und Traffic Konferenz und Messe für exzellentes Marketing
Online-Karrieretag 10.06.21 München
Größte Karriereveranstaltung für die Digitalbranche: Wie sieht dein nächster Karrieremove aus?
d3con 2021 15./16.06.21 #d3con**
Größte Konferenz über die Zukunft der digitalen Werbung: Programmatic Advertising
Handel und Wandel in Tankstellen und Convenience Shops 16./17.06.21
Jahrestreffen der Convenience-Branche
Tag der Industriekommunikation 17.06.21
Zukunftsweisende B2B-Marketingtrends
STICKS & STONES 19.06.21
Europas LGBT und Job-& Karrieremesse
Global Female Leaders 2020 21./22.06.21 Berlin
The Premier Economic Forum & Network for Female Executives
TDWI Konferenz 21./23.06.21
Internationale Konferenz für Data & Insights in Deutschland
K5 Konferenz 22./23.06.21 Berlin
The Future Retail World!
Digital:Relaunch 21./22.06.21 Berlin
Expertenwissen rund um Digitalisierung
Learntec 22./24.06.21 Karlsruhe
Europas größte Veranstaltung für digitale Bildung in Schule, Hochschule und Beruf
CallCenterWorld CCW 2020 Berlin, 28.06./1.07.21
Kongress & Messe – europäische Leitveranstaltung für innovativen Kundendialog
Munich Marketing Week 2021 München, 29.06./1.07.21
Marketing connects
Nonfood Kongress 29./30.06.21 Frankfurt **
Treffpunkt für Top-Entscheider aus Nonfood-Handel und Industrie
ISPO Re.Start Days digitale Live-Konferenz 30.06./1.07.20
Orientierung zum Rebound der Industrie und zukunftsfähige Wachstumsstrategien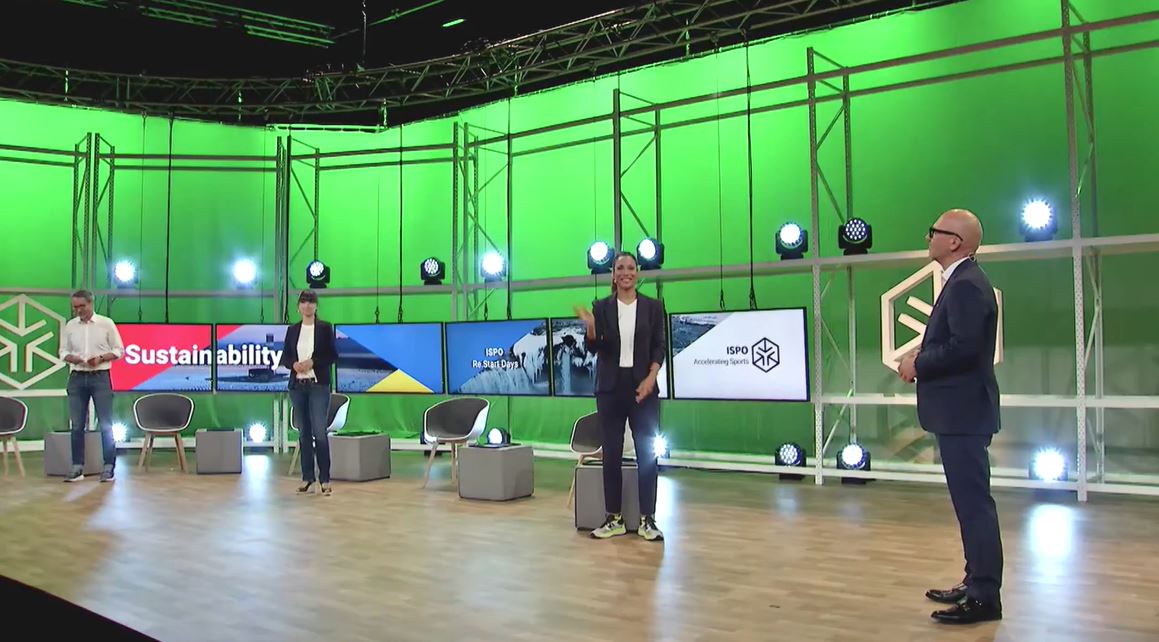 ISPO
HORIZONT Digital Marketing Days 2021 7./8. 07.21
Jahrestreff der Digital-Marketing-Branche
TactixX 2020 13.07.21
Fachkonferenz rund um Affiliate Marketing, Affiliate-, Performance- und Online-Marketing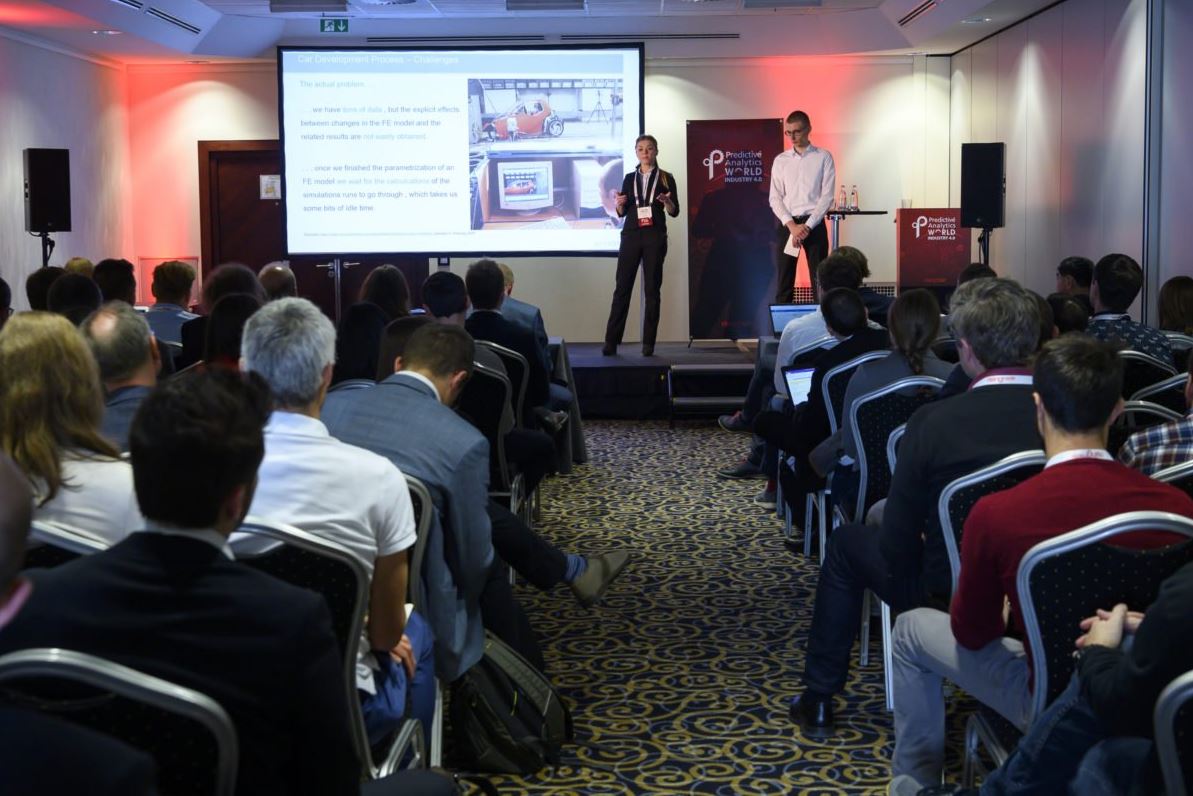 Predictive Analytics World for industry 4.0
Industrieforum Digitaler Mittelstand 3./4.08.21
Digitale Ökosysteme für Europas Fabriken der Zukunft
hub.berlin 24./25.08.21 #hubberlin
Europe's interactive business festival for digital movers and makers
gamescom congress 25./29.08.21
Europäische Leitmesse für digitale Spielekultur "The Heart of Gaming!"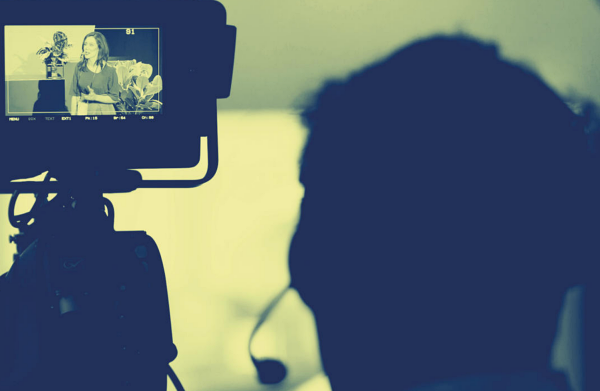 me-convention 2019
HORIZONT Werbewirkungsgipfel 2021 1./2.09.21
Branchentreffen für Werbungstreibenende und Mediaplaner
Growth Marketing Summit 2021 2.09.21
A World Class Conference about Digital Growth
Kommunikations Kongress 2021 2./3.09.21
Internationale Fachtagung und jährliches Fachtreffen der PR- und Kommunikationsbranche
OMT Online Marketing Tag 2021 3.09.21 #OMT21
Online-Marketing-Konferenz
IFA 2021 Internationale Funkausstellung 3./7.09.21 #IFA21
Global Tech-Event
DMEXCO Köln, 7./8.09.21 #dmexco
digital marketing exposition & conference – meeting place for key players in digital business, marketing and innovation
Hypermotion 14./16.09.21
Pioneering Mobility & Logistics zusammen mit der Automechanika
Zukunft Personal Europe 14./16.09.21 #ZPE21
ExpoEvent rund um die Welt der Arbeit
SOM Online Konferenz 21./23.09.21
Schweizerische Fachkonferenz rund um Digitales Marketing
ECR Tag 22./23.09.21
Branchentreff der Konsumgüterwirtschaft zum Thema Efficient Consumer Response
Reeperbahn Festival 2021 22./25.09.21
Deutschlands größte Plattform für die Musik- und digitale Kreativwirtschaft
B2B Marketing Days 5./6.10.21
Marketing-Fachkongress für den Mittelstand
expo real Hybrid 11./13.10.21
Internationale Fachmesse für Immobilien und Investitionen
SEO/SEA World Conference 14.10.21
Aktuelle Themen, Insights und Cases für SEO- und SEA-Marketers
Handelsblatt Tagung Digitale Plattformen 2021 19./21.10.21
Digitalen Plattformen und neue Marktstrukturen
Frankfurter Buchmesse 2021 20./24.10.21 #fbm21
Größte Buch- und Medienmesse der Welt
Rheinwerk Online Marketing Konferenz 2021 26./28.10.21
Konferenz für digitales Marketing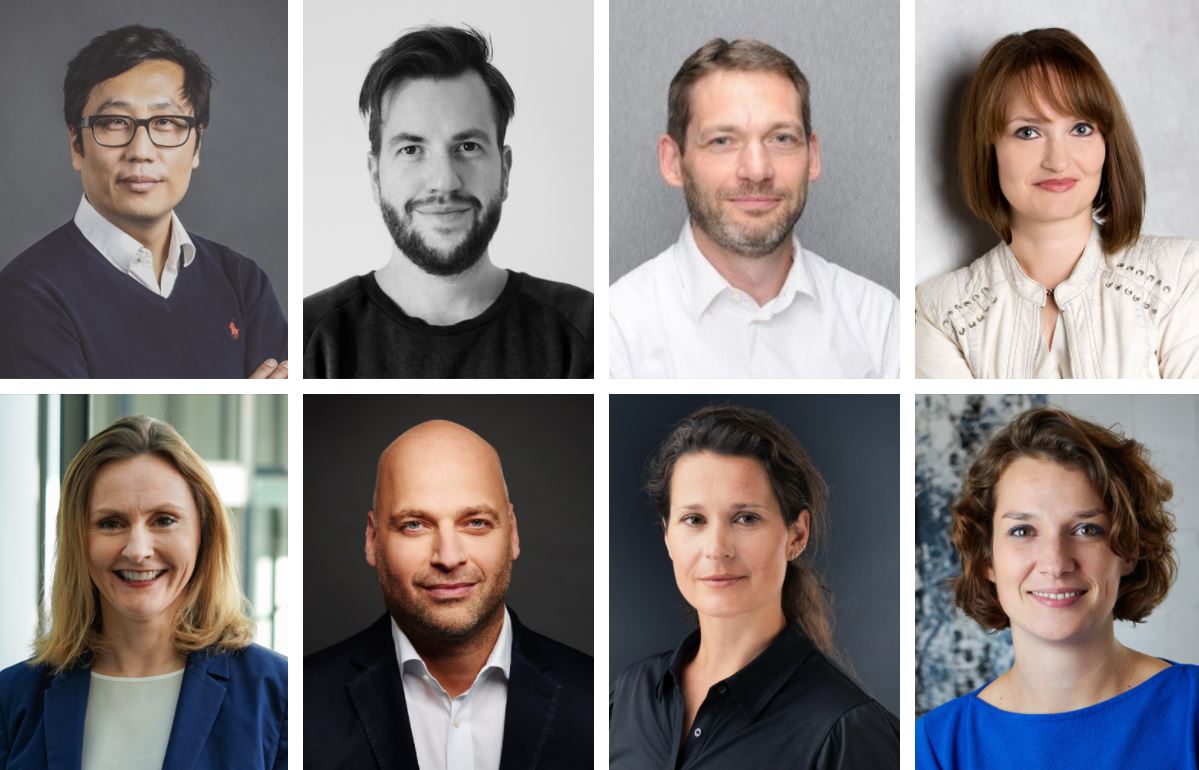 Deutscher Medienkongress
ProgrammatiCon 4./19.11.21
Event zu datadriven Advertising in D-A-CH
EHI Connect 2021 9./10.11.21 Bonn
Handelsveranstaltung für den vernetzten und digitalen Handel
OMX – Konferenz für Online Marketing 2021 18.11.21 #OMXat
Österreichische Leitkonferenz für Online Marketing
Health – The Digital Future 24./25.11.21
Gesundheitswesen 2025: Zukunft von Pharma, Gesundheit und Versorgung sowie Sektoren wie Biotech, GenTech oder Food
Strategiegipfel B2B Service Management, 7./8.12.21
Strategische Neuausrichtung der Service- und After-Sales-Prozesse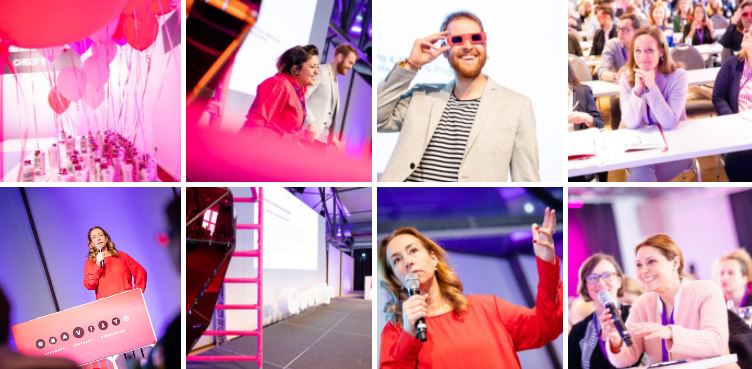 Termine derzeit offen
Bits and Pretzels Where Entrepreneurs shape our digital future
Communitygipfel Community Management und Building und Krisenkommunikation in Social Media
Content Marketing Conference CMCX #CMCXH Europas größtes Treffen für Content-Profis
Deutscher Handelskongress 2021 & Retail World Branchenexperten aus Handel, Industrie und Wissenschaft zu Fragen des deutschen Einzelhandels
Deutscher Marketing Tag Führende Kongress in Europa zum Thema Marketing und Trendtag des Deutschen Marketing Verbands
Digital Innovators' Summit Digital Media Conference for the Global Magazine Media Industry and International Media Leaders with FIPP World Media Congress
Digital X Digital Edition Digitalisierungsinitiative zum Ideenaustausch
e-Commerce Day Fachmesse und Treffpunkt zum Austausch über aktuelle Entwicklungen im Onlinehandel
Horizont Total Video 2021 Trends rumd um Video-Themen
Media Convention Berlin Plattform der konvergenten nationalen und internationalen MedienbrancheBerlin
Medientage München Kongress der Kommunikationsbranche
NEXT Conference 2021 knowledge festival that addresses the key digital trends in design, marketing and product development
OMR Festival 2021 Online Marketing Rockstars #OMR21 Das Festival für das Digitale Universum – The art and science of digital marketing
Online Fokus Konferenz Marketing Virtuelle B2B Fachkonferenz rund um das Thema Online Marketing, Trends und Strategie und E-Commerce
Predictive Analytics World for Industry 4.0 Realize the Vision of Smart Devices or Smart Citiesjunianslate the vision of Industry 4.0 into action
photokina The world's leading trade fair for imaging
Social Media Week 2021 #SMWHH2021 Professionals aus Marketing, Medien und Technologie aus 50 Ländern. 10. Ausgabe
Swiss CRM Forum 2021 Experten zu Trends, Methoden und Herausforderungen im Marketing
think.beta21 Digitalkonferenz BVDW zu digitalen Geschäftsmodellen und Technologien der Zukunft
TWENTY2X Digitale Zukunft des Mittelstands
** hier wirken unter anderem einige unserer Speaker mit
Weiterführende Links
Barcamps Deutschland / Österreich / Schweiz
Twitter-Liste Renate Eck 700 Kongress Veranstalter
Fotos Quellen: re:publica, Predictive Analytics World, ISPO, K5, Deutscher Medienkongress, gravity, Titelbild von Gordon Johnson auf Pixabay