Führende digitale Branchenevents 2018
07.12.2017
Welche Einsatzmöglichkeiten die Blockchain- Technologie bietet und welche Auswirkungen sie hat, wissen wir bislang nicht. Auf alle Fälle wird das Thema mit seinen praxistauglichen Anwendungen auf Konferenzen zunehmend in den Mittelpunkt rücken. Auch brechen die geschlossenen Kongressprogramme weiter auf und vielfach bieten die traditionellen Veranstalter neue Eventformate an.
Zur leichteren Eventplanung für 2018 habe ich Ihnen wieder die Highlights der führenden Messen, Kongresse und Konferenzen der Digitalbranche in Marketing, Werbung, Kommunikation und im Handel im deutschsprachigen Raum zusammengestellt.
Die Termine werden kontinuierlich aktualisiert. Herzlichen Dank bereits im Voraus für Ihre vielen Rückmeldungen. Ich freue mich sehr über Ihre Ergänzungen! Bei Fragen zu den Events, den geplanten Inhalten oder bei Interesse als Referent, informiere ich Sie natürlich gern ausführlicher!
JANUAR
Strategisches IT-Management 15./16.1.18 in München
Digital Capability – integraler Bestandteil von Kommerzieller IT, Produkt-IT und Produktions-IT
Deutscher Medienkongress 16./17.01.18 in Frankfurt
Der Jahresauftaktevent der Kommunikationsbranche
DLD Conference 20./22.01.18 in München
DLD (Digital – Life – Design) Europe's .
11. Bloggertreffen zur DLD 21.01.18 in München
Social Media-Professionals aus aller Welt über Trends und Entwicklungen ihrer Branche
future!publish 25./26.01.18 in Berlin
Kongress zum Publizieren und zu innovativen Marketing- und Verkaufsstrategien in der Buchbranche
ISPO Munich 28./31.01.18 in München
Internationale Leitmesse für das Sport-Business
Learntec 30.01./1.02.18 in Karlsruhe
26. Internationale Fachmesse und Kongress für Lernen mit IT, Branchentreffpunkt für E-Learning Anbieter und Akteure professioneller Bildung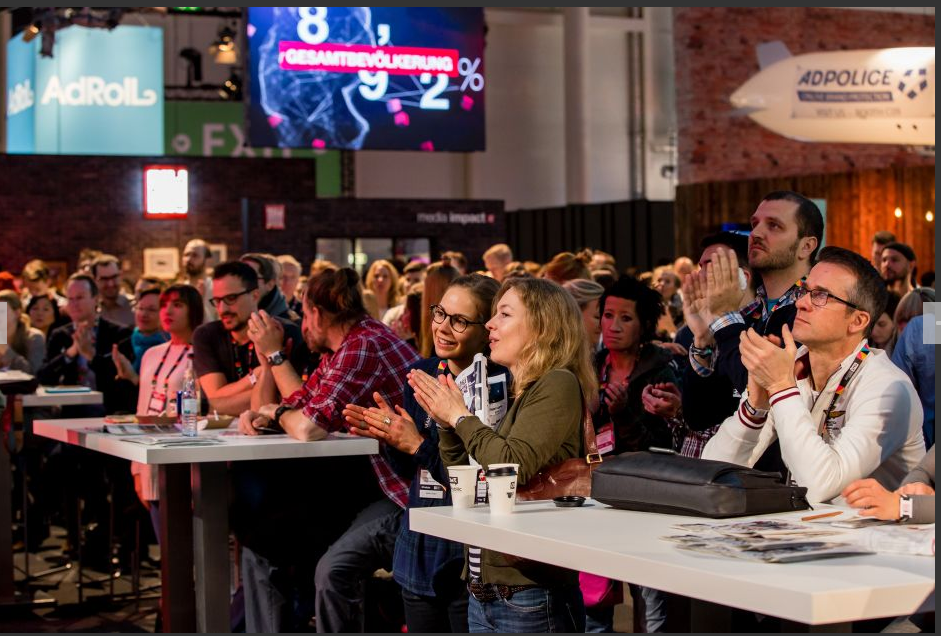 FEBRUAR
HandelsmarkenForum 1./2.02.18 in Frankfurt
Handel & Industrie – gemeinsam stark für erfolgreiche Private Labels
Online Handel '18 6./7.02.18 in Berlin
Das Treffen der E-Commerce Branche
#GoDigital 15.02.18 in Aalen Kein Hinweis auf Termin 2018
Digitalen Wandel erleben
DTIM 2018 18./20.02.18 Berlin
Disruptive Technologies & Innovation Foresight Minds
Big Data Marketing Day 22.02.18 in München
Produktinnovationen und praxistaugliche Lösungen für datengetriebenes Marketing: Daten strukturieren, analysieren und neue Marketing-Modelle anwenden
relaunch Konferenz 26.02.18 in Berlin
Digitalisierung im Mittelstand: Strategie und Umsetzung
CallCenterWorld CCW 2018 26.02./1.03.18 in Berlin
Kongress&Messe – europäische Leitveranstaltung für Kundenservice, -kommunikation und Call Center
Social Media Week 2018 26.2./2.03.18 in Hamburg
connects people, content, and conversation around emerging trends in social and mobile media. Motto: "Closer: Community vs. Individualismus"
Big Data Marketing Day 27.02.18 in München
Konferenz für Datengetriebenes Marketing – Daten strukturieren, analysieren und für neue Marketing-Modelle anwenden
Big Data. AI Summit 2018 28.02/1.03.18 in Hanau
Das jährliche Treffen von Entscheidern der Datenwirtschaft: Big Data als Business Enabler. Motto: "Data-driven Business Innovations for the Digital World"
MÄRZ
IT & Media FUTUREcongress 2018 1.03.18 in Frankfurt
Fachmesse und Kongress für das digitale Unternehmen zu Online Marketing und Vertriebsoptimierung, Motto: Business 4.0 – Alles wird Digital
Munich Creative Business Week 2018 3./11.03.18 in München
Deutschlands größter Design-Event unter dem Motto "Create business"
Schweizerischer Marketing-Tag 2018. 6.03.18 in Luzern
Tagungsthema: Total Customer Experience. Integrierte Kundenerlebnisse
Data Driven Marketing in E-Commerce 6.03.18 in München
Konferenz für Daten, Marketing und Technologie im E-Commerce
Internet World Kongress – die E-Commerce Messe 06./07.03.18 in München
Der begleitende Fachkongress zur Internet World, Motto: "The future of commerce"
Content Marketing Conference CMCX 2018 6./7.03.18 in München
Europas größtes Treffen für Content-Profis
ITB Berlin 7./11.03.18 in Berlin
Internationale Tourismus-Börse – Weltleitmesse des Tourismus mit dem ITB Kongress 365, der auch virtuell und zu anderen Zeiten stattfindet
MobileTechCon 12./14.03.18 in München
Mobile Innovation, Lifecycle & Enterprise Mobility.
eTail Germany 13./14.03.18 in Berlin
Deutsche e-Commerce-Konferenz, von Händlern für Händler: Umbruch digitaler und mobiler Marketingstrategien im Einzelhandel
Shift CX. Digital 14./15.03.18 in Frankfurt
Trend- und Fachkonferenz zu Content, Commerce & Communications im Digitalen
Leipziger Buchmesse 15./18.03.18 in Leipzig
Frühjahrsbücherschau und Europas größtes Lesefest
Digital Innovators' Summit 18./20.03.18 in Berlin
digital media conference for the global magazine media industry and international media leaders
AllFacebook 20.03.18 in München#AFBMC
Das Event zum Thema Facebook – Facebook Marketing mit Herzblut!
SMX – Search Marketing Expo 2018 20./21.03.18 in München
Konferenz für Suchmaschinenmarketing und Suchmaschinenoptimierung
X.DAYS 2018 21./22.03.18 in Interlaken
Trends der ICT-Welt zu Strategie und gesellschaftlichen, ethischen und politischen Themen
OMR-Online Marketing Rockstars 2018, 22./23.03.18 in Hamburg
The art and science of digital marketing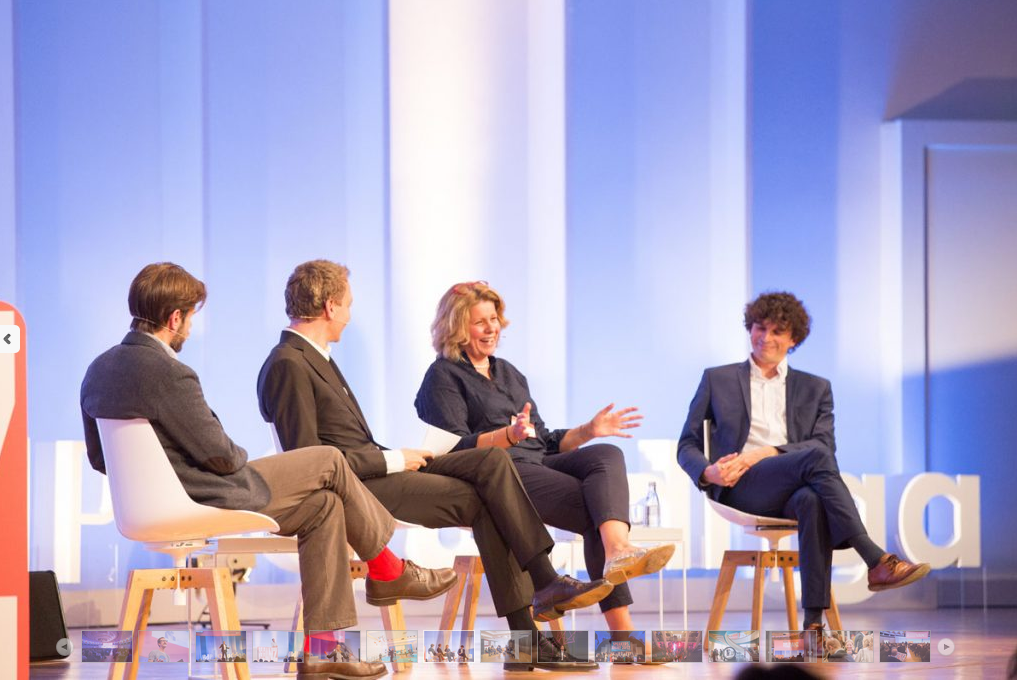 APRIL
Strategiegipfel Marketing & Digital Marketing 9./10.04.18 in Berlin
Neue Marketinginitiativen jenseits klassischer Werbung im B2C und B2B
d3con 2018 10./11.04.18 in Hamburg
Data Driven Display Advertising Conference
ContentDay 11.04.18 in Salzburg
Konferenz für Newbies, Profis und Umsetzer für alle, die sich mit Content beschäftigen
ECC Forum 12.04.18 in Köln
E-Commerce und Cross-Channel mit dem Motto "Neue Wege zum Kunden"
LOCA 2018 12./13.4.18 in München
Location Technology Conference for Retail, Logistic, Aviation & Travel
merchantday 13.04.2018 in Hannover
E-Commerce & Marketplace Konferenz rund um Marktplätze wie Amazon und das Orchestrieren der Vertriebskanäle
1. Data Festival 16./18.04.18 in München
Data Science & Machine Learning, Data Engineering & Architecture sowie Agile Developement
Year of the Rooster 18.04.18 in München
Innovationsfestival rund um digitale Transformation und Innovation
Swiss Online Marketing & Swiss eBusiness Expo 18./19.04.18 in Zürich
Schweizer Fachmessen für Digital Marketing & E-Business, Motto: "10 years SOM – Let's make it a festival!"
Deutscher Fundraising Kongress 2018 18./20.04.18 in Kassel
Branchentreffen für professionelles Fundraising in Deutschland
Google Analytics Konferenz 18./20.04.18 in Wien
Größte Veranstaltung in der D-A-CH Region, die sich ausschließlich dem Thema Google Analytics widmet
Digital Commerce Day Hamburg 19./20.04.18 in Hamburg
Konferenz für Händler und Hersteller
Hannover Messe 23./27.04.18 in Hannover
Größte Industriemesse der Welt – Leitthema "Get new technology first"
Mobile Advertising Summit 24./25.04.18 Berlin
Fachkonferenz für Mobile Advertising und Marketing
e-Marketingday 2018 25.04.18 in Mönchengladbach
Informationstag für KMU´s zum digitalen Werben zu Trends in Social Media, E-Commerce, SEO/SEM und Contenterstellung
Verleihung Deutscher Digital Award 26.04.2018 in Berlin
Der Deutsche Digital Award bildet das ganze Leistungsspektrum der digitalen Wirtschaft ab und würdigt ihre Spitzenleistungen.
OMK-Online Marketing Konferenz 27.04.18 in Bielefeld
OMK zu den neusten Entwicklungen und Trends der Branche im Online Marketing
MAI
DialogSummit 2018 2./3.05.18 in Frankfurt
Forum für E-Mail- und Data-Driven Marketing
re:publica 2018 2./4.05.18 in Berlin
"Gesellschaftskonferenz" zu den Themen der digitalen Gesellschaft
Media Convention Berlin 2./4.05.18 Berlin
Plattform der konvergenten nationalen und internationalen Medienbranche
Shift CX. Prozess 8./9.05.18 in Frankfurt
Trend- und Fachkonferenz zu Content, Commerce & Communications im Digitalen
TactixX 2018 15. 05.18 in München
Fachkonferenz rund um Affiliate Marketing, Affiliate-, Performance- und Online-Marketing
Strategiegipfel B2B E-Commerce & E-Business 15./16.05.2018 in Berlin
Ausbau digitaler Vertriebswege – Stärkung von Kundenbeziehungen – Optimierung interner Kosten und Prozesse
D2M Summit 16./17.05.18 in Hamburg
Anwenderkongress zum Content und Social Media Marketing sowie zum Engagement Management.
Mobile Marketing Innovation Day 2018 17./18.05.18 in Wien
Zweitägige Fachkonferenz für und mit Branchenpionieren aus dem Digital Media Bereich
e-Commerce Day 2018 25.05.18 in Köln
Fachmesse und Treffpunkt zum Austausch über aktuelle Entwicklungen im Onlinehandel
Festival der Marken 29.05.18 in Düsseldorf
Megatrends für eine Markenführung identifizieren und Markenführung mit Zukunft. Verleihung des Marken-Awards
JUNI

Global Female Leaders 2018 3./4. 06.18 in Berlin
The must attend Summit for Digital Leaders
BEEF4BRANDS 4.06.18 in München
Digitale Markenkonferenz. Motto: "Day after Facebook"
webinale 4./8.06.18 in Berlin
the holistic web conference, Conversion, Online Marketing und Social Media
Vertriebsmanagement Kongress 2018 6./7.06.18 in Darmstadt
Deutschlands erster Fachkongress für modernes Vertriebsmanagement
Bewegtbild Konferenz 07.06.18 in Düsseldorf
Auf der Bewegtbild Konferenz geht es um Themen, Trends & Herausforderungen entlang der Wertschöpfungskette
Deutscher Nonfood Kongress 7./8.06.18 in Berlin
Nonfood im Fokus – Die Erfolgsfaktoren für Handel und Herstellen
CeBIT 2018 11./15.06.18 in Hannover
weltweit führendes Hightech-Event der digitalen Wirtschaft. Europas Business-Festival für Innovation und Digitalisierung
Predictive Analytics World Manufacturing, 12./13.06.18 München
Führende anbieterunabhängige Fachkonferenz für anwendungsorientierte Predictive Analytics im Bereich der Industrie 4.0.
EHI Omnichannel Days´18 12./13.06.18 in Köln
Aktuelle Trends und neue Geschäftsmodelle aus dem stationären Handel und die Verknüpfung von E-Commerce und stationärem Geschäft
ANGA COM 2018 12./14.06.18 in Köln
Fachmesse und Kongress für Breitband, Kabel & Satellit, Motto: "Where broadband meets content"
ADTRADER Conference 14.06.18 in Berlin
Fachkonferenz für Programmatic-Media, Advertising und Marketing
Schweizer Markenkongress 19.06.18 in Zürich
Nationale und internationale Entwicklungen der Markenwelt, Markenführung, Markenbotschafter
IT2Industry 2018 und Automatica 19./22.06.18 in München
Auf dem Weg zum industriellen Internet der Dinge: Produktion, Automatisierung, Informationstechnologie und IT-Sicherheit und Trends der B2B-Markenführung

coliquio Summit 21.06.18 in Berlin
Gipfeltreff für Vordenker und Entscheider der Pharma- und Digitalbranche
Tag der Industriekommunikation 21.06.18 Fürstenfeldbruck
B2B-Marketing der Zukunft
Rethink! Connected Customer 360° 24./26.06.18 in Hamburg
Driving the Internet of Customer Relationship Management
DWX – Developer Week 2018 25./28.06.18 in Nürnberg
Entwickler-Event zu .NET, Web und Mobile Software mit Next IT Con und SMART DATA Developer Conference zu Big Data und Smart Analytics
TDWI Konferenz 25./27.06.18 München
Business Intelligence- und Analytics-Event #TDWImuc zu Big Data, Machine Learning, AI, Cognitive Computing, DWH Modernisierung, Industrie 4.0/IoT
Personalmanagement Kongress 2018 26.06./27.06.18 in Berlin
Internationaler Kongress für HR-Management
Digital Leader Award 28.06.18 in Berlin
Digitalisierungsprojekte Deutschlands in Create Impact
Distribute Blockchain Conference 28./29.06.18 in Hamburg
Anwendungen des Blockchain Potenzials in Finance, Energie und branchenübergreifend
C-Suite 28./29.06.18 in Berlin
Leitthema "Mensch & Maschine?! – Wieviel Mensch braucht die Digitale Transformation?"

Sommerpause 🙂
JULI
K5 Konferenz 3./4.07.2018 Berlin
The Future Retail World!Strategie- und Wachstumskonferenz
HORIZONT Marketing Days 3./4.07.18 Berlin
Orientierung im Digital-Marketing- Dschungel zu den Buzzwords und Trendthemen des Jahres
AUGUST
gamescom congress 2018 22./25.08.18 in Köln
Weltweit größter Event für interaktive Spiele und Unterhaltung, celebrate the games: Spielend neue Welten entdecken
Suisse EMEX 2018 28./29.8.18 in Zürich
Grösste Schweizer Fachmesse für Kommunikation, Promotion, Event/LiveCommunication, CRM, E-Commerce und Business Software, mit neuem Marketing-Kongress
IFA 2018 Internationale Funkausstellung 31.8./5.09.18 in Berlin
Globale Leitmesse für Consumer Electronics und Home Appliances
SEPTEMBER
dmexco 2018 12./13.09.18 in Köln
digital marketing exposition & conference – Connecting the Global Digital Industry, Fachmesse für digitales Marketing & Werbung
solutions.hamburg 12./14.09.18 in Hamburg #shh18
Kongress für Digitalisierung, Business und IT
StartupCon 2018 18./19.09.18 in Köln
Nationale und internationale Persönlichkeiten rund um die Gründerszene.
Reeperbahn Festival 2018 19./22.09.18 in Hamburg
International Talents, Trends and Trade -Treffpunkt der Musik- und Digitalwirtschaft in Europa
NEXT Conference 2018 20./21.09.18 in Hamburg
conference for the digital economy. Germany's largest club festival with exciting digital elements
IOM Summit 2018 26./28.09.18 in Köln
Erfahrungsaustausch zur Etablierung des Digital Workplace
ECC-Forum 27.09.18 in Köln
Schwerpunkt B2B
Kommunikations Kongress 2018 27/28.09.18 in Berlin
Internationale Fachtagung für PR – jährliches Fachtreffen der PR- und Kommunikationsbranche
Bits and Pretzels 30.9./2.10.18 in München
Where Entrepreneurs shape our digital future. Conference for founders and people from startup scene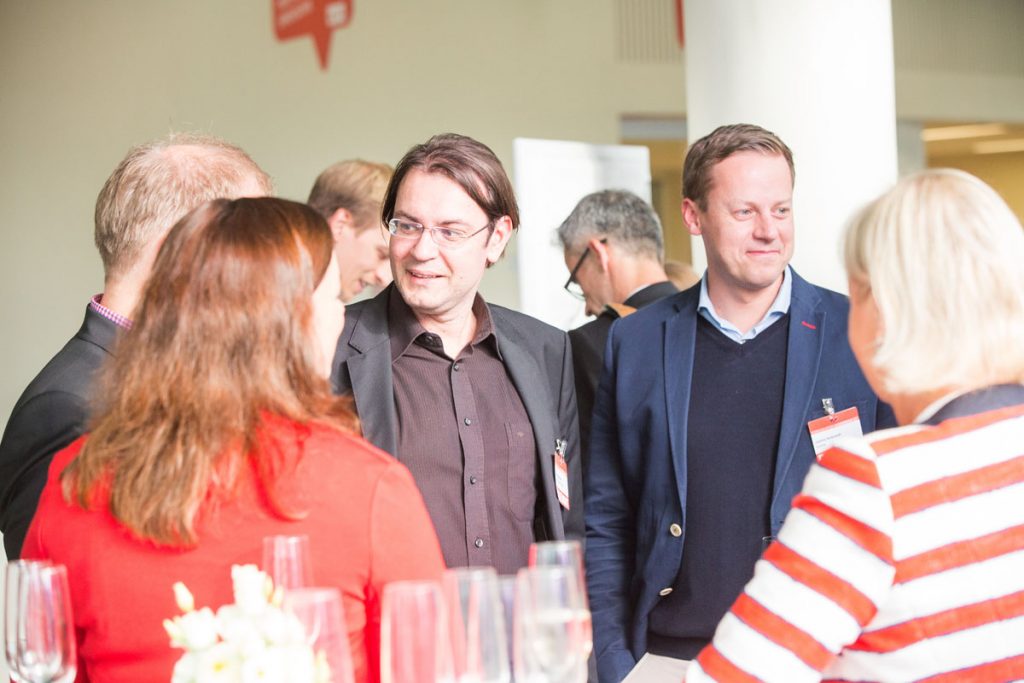 OKTOBER
NEOCOM 2017 10./11.10.18 in Düsseldorf
Kongress und Messe für eCommerce und Versandhandel
Frankfurter Buchmesse 2018 10./14.10.18 in Frankfurt
Größte Buch- und Medienmesse der Welt
Markenkonferenz B2B 17./18.10.18 in Würzburg
Größte Live-Plattform für B2B-Marketer im deutschsprachigen Raum
Social Media Conference 2018 16./187.10.18 in Hamburg
Alles um das Thema Social Media; die Konferenz zu Facebook, Twitter, Youtube & Co., mit B2B-Special
B2B-Marketing-Kongress 2018 18.10.18 in Würzburg
Online-Marketing- und Kommunikations-Strategien mit Schwerpunkt Digitales Dialogmarketing
UBX Konferenz 18.10.18 München
Über digitale Markenkommunikation, die Menschen hilft. Useful Brand Experience
PLAY Summit 2018 18.10.18 in Hamburg
Fachkonferenz für Video Advertsing & Marketing, Social-Media und klassische Medien
Programmatic Marketing Konferenz 10./12.10.18 Wien
Marketing Konferenz zu u.a. Video Advertising, Attribution Modeling, Omni und Cross Channel Strategien, Machine Learning
Ada Lovelace Festival 11./12.10.18 in Berlin #ada17
Connecting Women in Computing & Technology
Research & Results 2018 24./25.10.18 in München
weltweit größte Marktforschungsveranstaltung für die nationale und internationalen Themen rund um die Marktforschung
NOVEMBER
New Marketing Tech Summit 7.11.18 in Hamburg
Neue Wege und Strategien im Marketing
Data Driven Business 13./14.11.18 in Berlin
Nachhaltige CRO, Digital Analytics & Online Marketing Strategien für Ihr Unternehmen
Predictive Analytics World for Business 13./14.11.18 in Berlin
Conversion Conference Digital Growth Unleashed 13./14.11.18 in Berlin
Deutscher Handelskongress 2018 & Retail World 14./15.11.18 in Berlin
Branchenexperten aus Handel, Industrie und Wissenschaft diskutieren zu Fragen des deutschen Einzelhandels
MMK – Marketing Management Kongress 15./16.11.18 in Berlin
Marketingmanagementkongress zu erfolgreichen Strategien und Einbindung von PR, Vertrieb und IT
Change Congress 2018 19./20.11.18 in Berlin
Chancen und Perspektiven der Zusammenarbeit und Unternehmenskultur unter dem Motto "Next Level Change – Expedition zu den Arbeitswelten von morgen"
OMX – Konferenz für Online Marketing 2018 22.11.18 in Salzburg
Österreichische Leitkonferenz für Online Marketing
Net Developer Conference 26-30.11.18 in Köln
Konferenz für Profi Entwickler zu Visual Studio, Architektur und Softwarequalität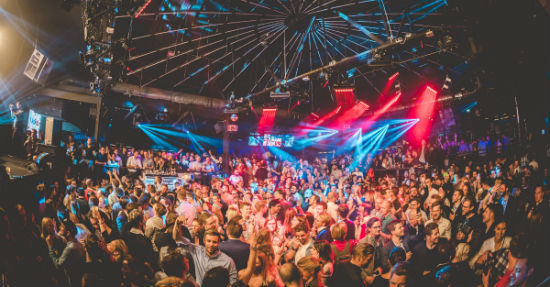 Fotos: Kommunikationskongress 2017, DLD Konferenz, me convention 2017, Online Marketing Rockstars Festival 2017